Recommended Hotel List:
There is an agreement between IST and many of the hotels listed below, which is valid under certain availability conditions. To get the reduced fees please mention that you are attending a conference at IST, when making your booking. (Notice that in some cases there can be similar, or better, rates when booking directly using the Internet.)
Holiday Inn (4*) (100 meter distance from IST): 80€/single, 90€/double (including breakfast and all taxes).
Other
Hotels: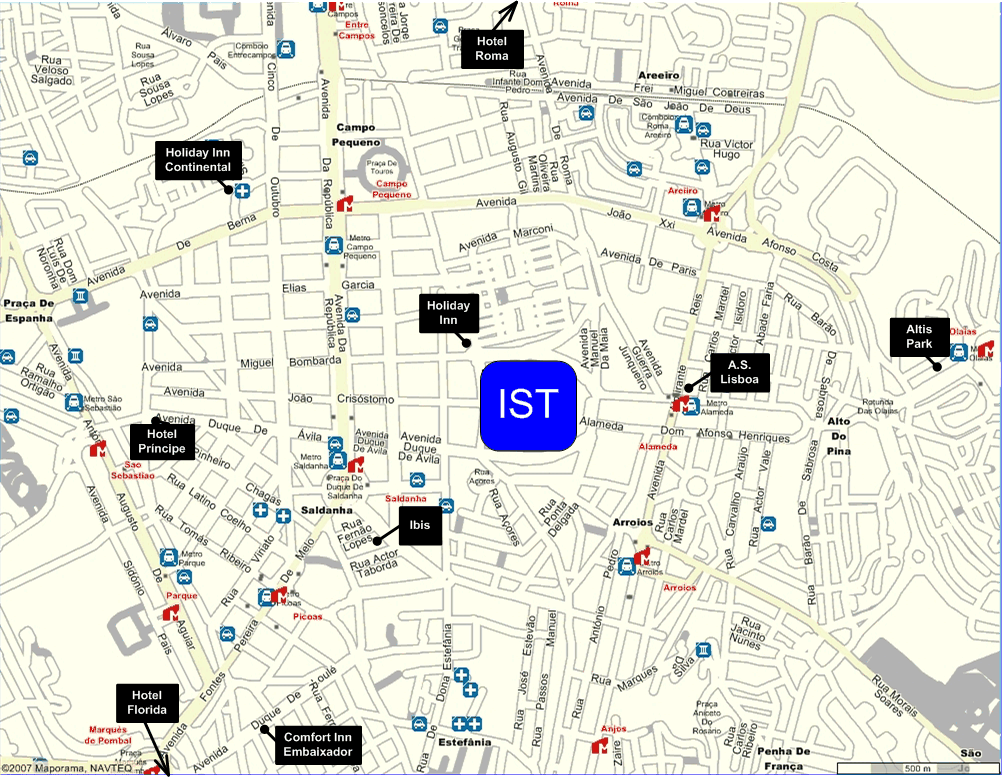 More information on accommodation and how to reach IST from the hotels is available in the PCS'2007 abstract book (PDF format).
It is highly recommend that you book a hotel room as early as possible, to avoid a longer commute.
Other hotels are also available.